Two Wells development Eden's big blocks have big appeal
Tom Bowden
Real Estate Editor
News Corp Australia Network
November 30, 2017 11:34pm
LOOKING to buy a house and land package but are finding a lot of the current offerings just a bit too small?
Complain no more, because a $1.2 billion residential development in Two Wells, just 40km north of the city, is offering rural living blocks of up to 2ha, or 20,000sqm.
The initial stage of the Eden and Liberty project, being developed by Land Australia of the Hickinbotham Group of Companies, includes 19 "rural living" zoned blocks set among more traditional sized blocks.
Hickinbotham Group managing director Michael Hickinbotham said rural living allotments had bever been combined with larger traditional blocks in an SA residential development before.
"Eden is the first village of the development – which will be followed by our Liberty village – and is setting a new benchmark for contemporary residential living, and as such is already proving extremely popular with homeowners looking to build their family homes on huge allotments."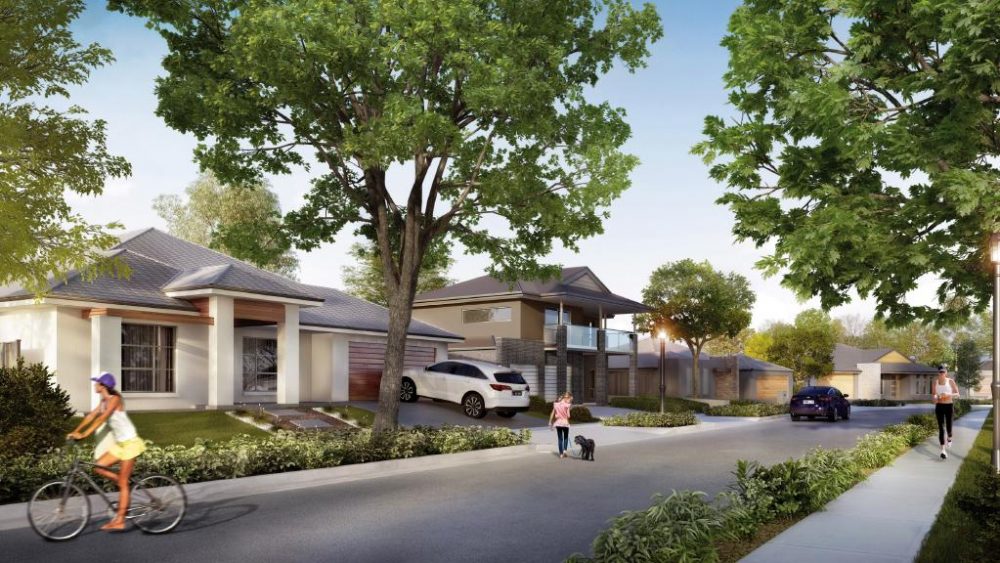 Artist's impression of Eden Village at Two Wells by Land Australia, part of the Hickinbotham Group. Photos supplied by Hickinbotham.
The Eden and Liberty development was recognised with an award for planning excellence from the Planning Institute of Australia (SA division) and is one of the largest projects the Hickinbotham Group has embarked upon in its 63 years.
It is expected to create more than 3000 retail, manufacturing and agricultural jobs in the region, and more than construction 450 jobs a year over the next 20 years.
The development's third stage has just been released with blocks between 900sqm and 1000sqm priced from $161,500.
Artist's aerial impression of Eden Village at Two Wells by Land Australia, part of the Hickinbotham, Group. Photos supplied by Hickinbotham.
Anna Stanislawski, 31, and her husband Artur, 31, already live in Two Wells and are in the process of buying a 1.1ha allotment in Eden.
Mrs Stanislawski said she and her husband loved the idea of being able to live on a large allotment in a modern housing estate.
"We thought you couldn't have both a new development and big blocks," Mrs Stanislawski said.
"We're currently on 1.1ha but we're not very close to neighbours, so we did want to be a bit closer to people and have streetlights.
"We're really looking forward to that sense of community and having nice homes around us but still having lots of space around us for animals and a boat and all that," Mrs Stanislawski said.
"We've got a couple of dogs and cats at the moment but hopefully down the track we'll get a horse and a pool and a big shed."
Mr and Mrs Stanislawski work at Gepps Cross and Elizabeth Vale respectively and Mrs Stanislawski said Eden offered them easy access to their workplaces
"It's a 25 minute drive and we miss all the traffic, so it works really well for us," Mrs Stanislawski says.